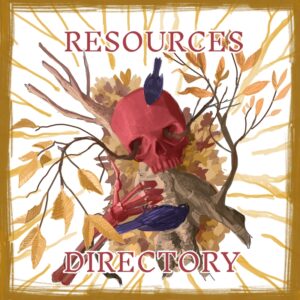 ZC MAG Resources
Other Resources
The following is an organized collection of links submitted by users of the Zine Crisis discord server in the #resources channel.
Jump to:
Tutorials and Guides ?
Online Life ?
Selling and Distributing Your Zines ?
Assets, Content, and Inspiration ?
Tools ?
Resource Collections and Organizations ?
Templates ?
Publication Archives ⚪
Misc ⚫