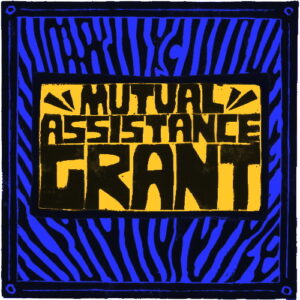 **Applications are OPENING SOON**
The ZC MAG Mutual Assistance grant is a $300 no-strings-attached mini-grant for and by zinesters, funded by donations or/and the sale of collaborative zines by the Zine Crisis community. The grant is awarded by random lottery, and the application process is simple.
Eligibility
All zinesters who feel that they could benefit from the grant are eligible, and anyone with a documented zinemaking practice to show us is encouraged to apply!
Only one application per zinester per grant submission period is accepted
Previous ZC MAG recipients will be ineligible for a period of two years following receipt of the grant
ZC MAG staff are also ineligible
Donors to the gofundme are ineligible (this is not a lottery)
Future grants may be restricted to certain marginalized identities to help direct funds to specific communities.
Use of grant money
The grant recipient can use the funds for any purpose, it is not tied to finishing any specific project or limited to art supplies. We believe that people know what they need, and that any additional resources for artists helps the creative process. This is a no-strings-attached grant. Consider it a gift.
Promotion
The grant recipient's recent work will be featured on the ZC MAG blog and social media.
Questions? Contact us here.
Apply for the 2023 Mini-Grant
APPLICATIONS OPENING SOON