Our first fundraising zine pack is here! Four weird & wonderful anthology zines from the talented folks at Zine Crisis to raise money for our mutual assistance grant. The physical version is limited to 36, comes with a bonus sticker The digital version is pay what you like.
One of the aims of ZC MAG from the beginning was to have a grant for and by zinesters funded with the sales of collaborative zines. The grant will be a no-strings-attached gift awarded randomly to an applicant and is open to any zinester who feels like they could benefit from it. Applications are not currently open as we are in the fundraising stage, but you can learn about the details on our blog post here.
The Zines in the Pack!
ZINE #1: Good News from the Future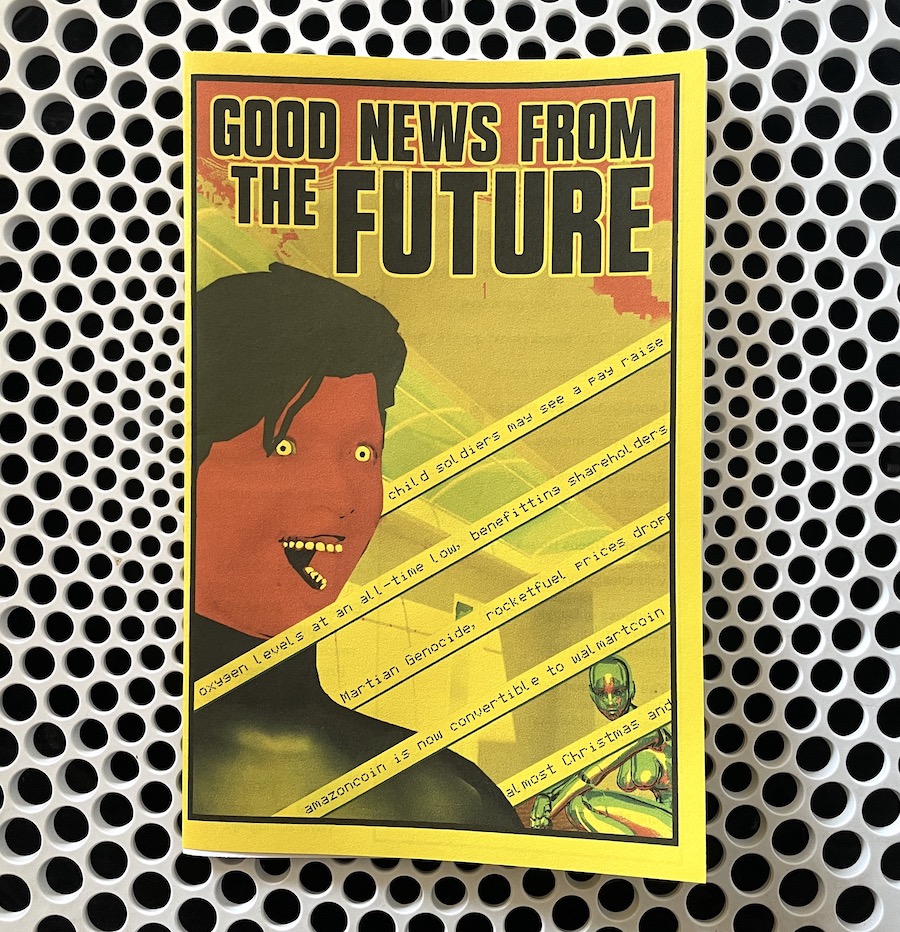 A zine full of articles of disturbing feel-good stories, imaginary advertisements, and comics from a future that isn't as great as it promises to be. 16 page full color booklet.
Contributions from: Jessi Sheron, Bitter Karella, June Martin, Kathrin Freudenberg, Desdemonical, Stef Sadler, Lorwell (Lara!), Aimee, Sally Madden, L Nichols, Eve Harms. Edited by Eve Harms.
ZINE #2: Bread Zine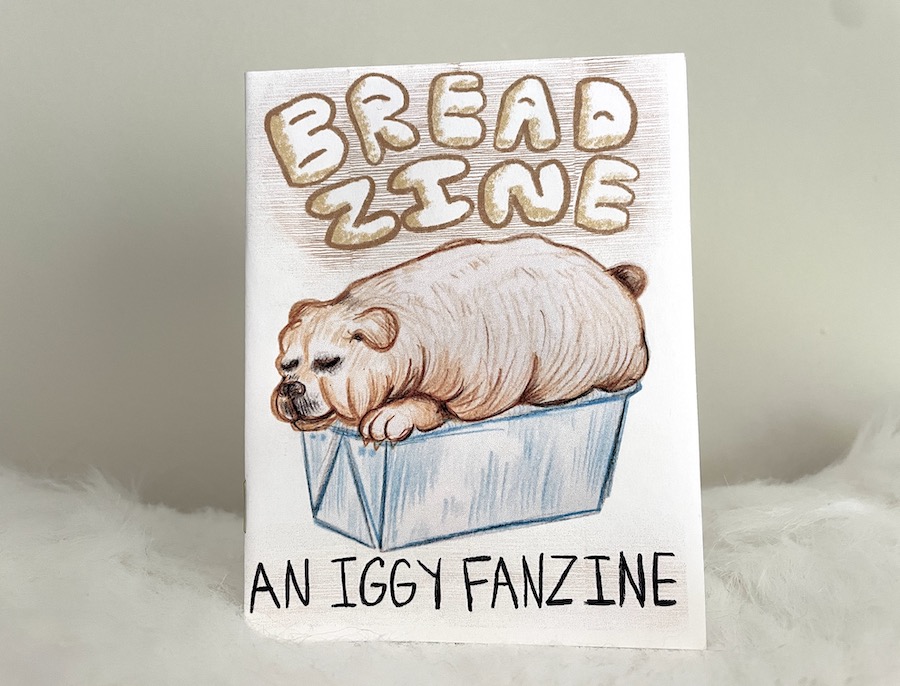 Zine Crisis' beloved pup mascot Iggy has his own zine! Beautiful illustrations, comics, and poetry—all inspired by one of the greatest and breadiest dogs of all time. Full color, 8 page, quarter size zine.
Contributions from: Andrew F. Sullivan, Veronika Dawydow, Bhanu Pratap, Oscar Larousse, June Martin, Kathrin Freudenberg. Edited by Eve Harms
ZINE #3: Rare Bloom Issue 1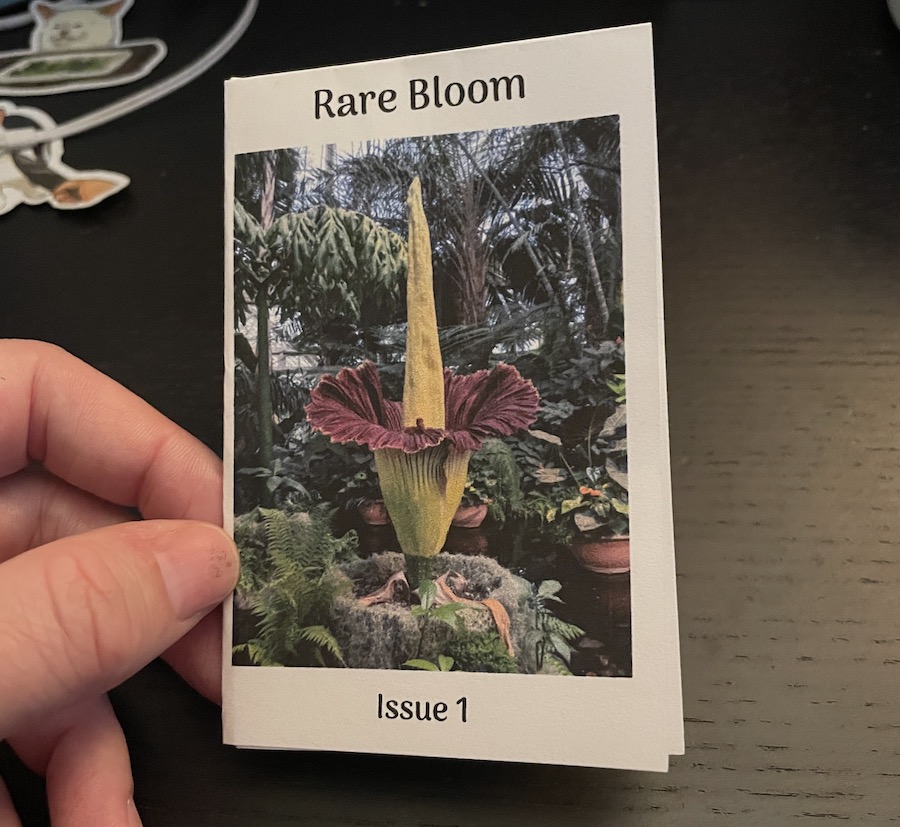 A full-color classic 8 page zine with poetry, illustration and collage centered around the Rare Bloom Manifesto (included)
Contributions from: Eve Harms, Veronika Dawydow, Jenna Appleseed, Tagus Knoll, Aspen Duscha
BONUS ZINE: Wet Nightmares 0: The AI Issue (Digital only)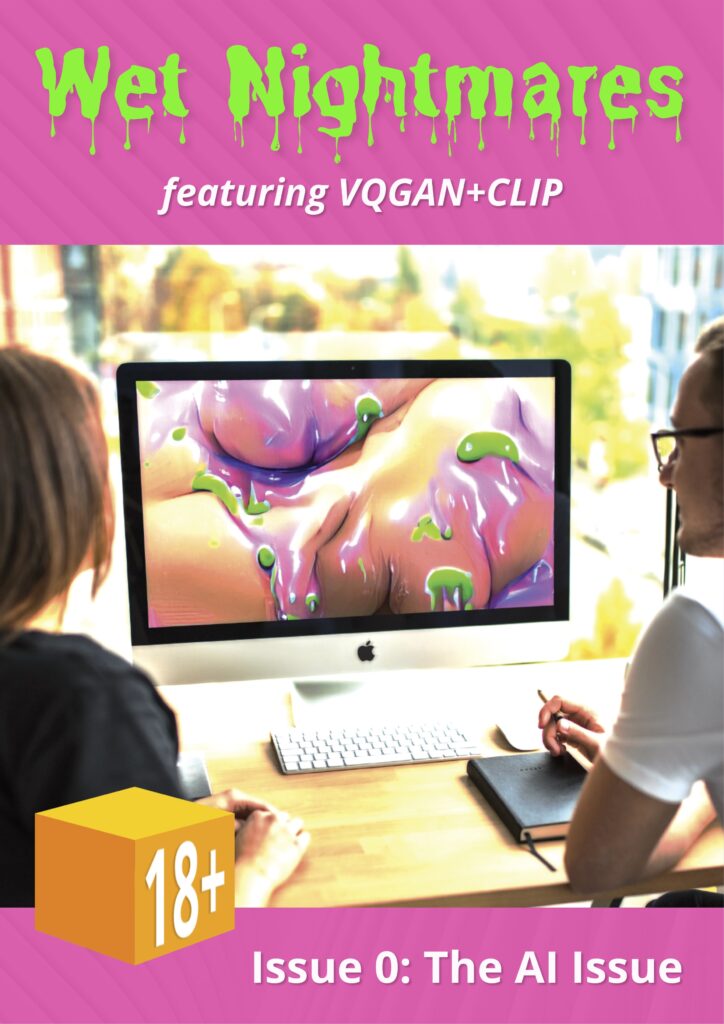 A horny AI generated art zine with prompts from the most "sick and twisted minds" in zine land. Only available in digital form.
Contributions from: wormquinn, June Martin, Eve Harms, fnoof, julian, Perdrix, Squelette, Gillain, and lee
Get yours now and support zinesters helping zinesters!