The Zine Idea Generator (ZIG) 2.0 is now live! This is the biggest update yet, read about the new features below or go straight to the generator and click around. We're also hosting a ZIG-inspired zine jam you can participate in!
To Celebrate the Release of the ZIG 2.0 we are hosting a zine jam on itch.io!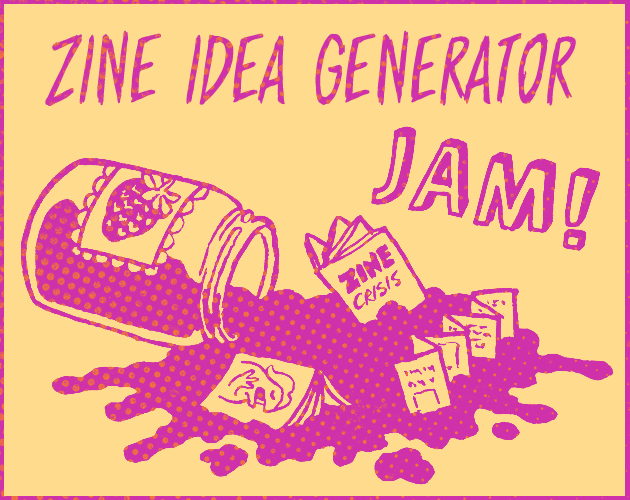 Aimee/Voidnotes generously offered to put together a zine jam to celebrate the release of the ZIG 2.0! Use the Zine Idea Generator to generate an idea you like and join other zinesters in making a ZIG-inspired zine during this 9 day long zine jam! This is a great opportunity to make your first zine or make a zine just for fun. The jam runs from August 20th 2022 to August 28th 2022. Sign up and learn more below!
The dirty details of The Zine Idea Generator 2.0 updates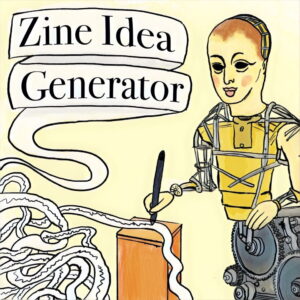 A TON of new inspiration data bringing the number of possible zine ideas to 5,575,680!
New options! Click the gear icon ⚙ above the prompt for:

Re-roll individual parts of the zine idea to get a more customized prompt
Hide Mature topics if the ZIG is too dark and sexy for you
Plain mode removes the highlighting and mascot for an easy-to-read prompt
Classroom mode (see below)

A new Classroom mode meant to be usable for educators working with all ages

Opens in a new page and hides the rest of the site other than the zine idea and button
Shows the prompt BIG
Removes mature topics from the database
Reduces outside linking to trusted sources

A zine gallery with zines made inspired by ZIG generated ideas!
And some minor stuff:

Zine ideas are saved in your browser history! Press the back button if you accidentally blasted through a good idea (partial re-rolling will not be saved)
You can share your generated idea as a link by copying the URL in the address bar!